Two new little wonders have recently come into my possession.  Frankly, I'm not sure how I functioned without them.  I'm serious.  I love them. 
1. cute little netbook.
The husband and I aren't really fighters, at all, but it's very difficult for two busy artists/bloggers to both be sharing one computer, especially when we're both home all day.  Actually, it's impossible and irritating.  I wouldn't recommend it.   So, he did some serious scouting and we found a remedy to that problem.  Enter my little netbook:  cute, affordable, almost sort of looks like a mac, which is a big plus.  I mean, if you can't have a mac, you can try to pretend, right?  I really love it.  Not to mention, the battery life is insane, like seven hours.  Now I spend days making fun of my husband's computer because it has to be plugged in every 1.56 hours.  He makes fun of the fact that mine only has Windows 7 starter… but then I win that argument with one word: Vista.  EVERYTHING IS BETTER THAN VISTA.
The only downside… if we're not careful, we'll end up spending the rest of  our evenings on the couch, in front of our computer screens, watching the office…. and then we won't remember the last time we actually spoke to each other.
that's a bit extreme, I know.
2.  Italian coffee maker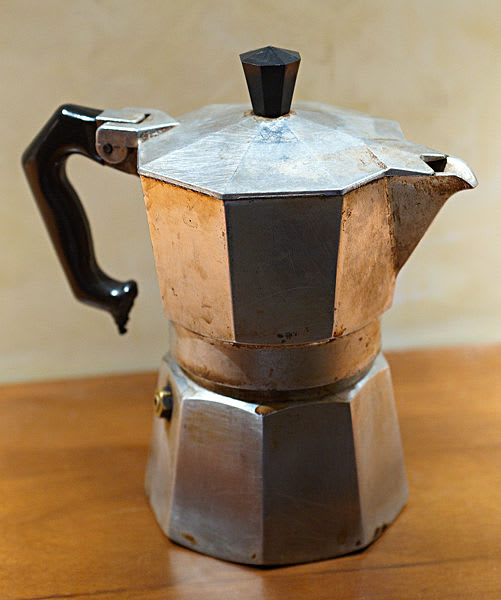 Let's just say what's not being said here, regular coffee isn't always strong enough.  It's just not enough.  Since, I still have to just dream about enjoying a latte from the fancy espresso machine that I sadly don't own yet, this will help ease the pain. 
In fact, after finishing this post, I'm going to make some espresso, because the clock and my head are telling me it's about that time.  Obviously, this little beauty (mine is actually red) won't be replacing my beloved French press, but it will bring a whole new joy to our lives.
What items have made your life more fun these days?