I'm biased. I know, but I am just crazy about our newest card from Furthermore Creative, which is us, of course. But, sometimes you have ideas and when they come to life, they are even better than you thought. That's how we feel about this little charmer. It makes me want to pour maple syrup on something. I love how Matt can capture emotions in his drawings.
The inside reads, Merry Christmas, merry us.
I can't help but see this design customized to say, Merry Christmas from the AndersenSmitroniskiwallaboos. I mean, photo cards are awesome, but this one would stand out. We could even throw a few bambinos in the mix too. Your little family could be immortalized in a festive cartoon for all of time. Think about it and then send us a message.
Find our newest card here.
And we're also on that old facebook thing on the world wide web.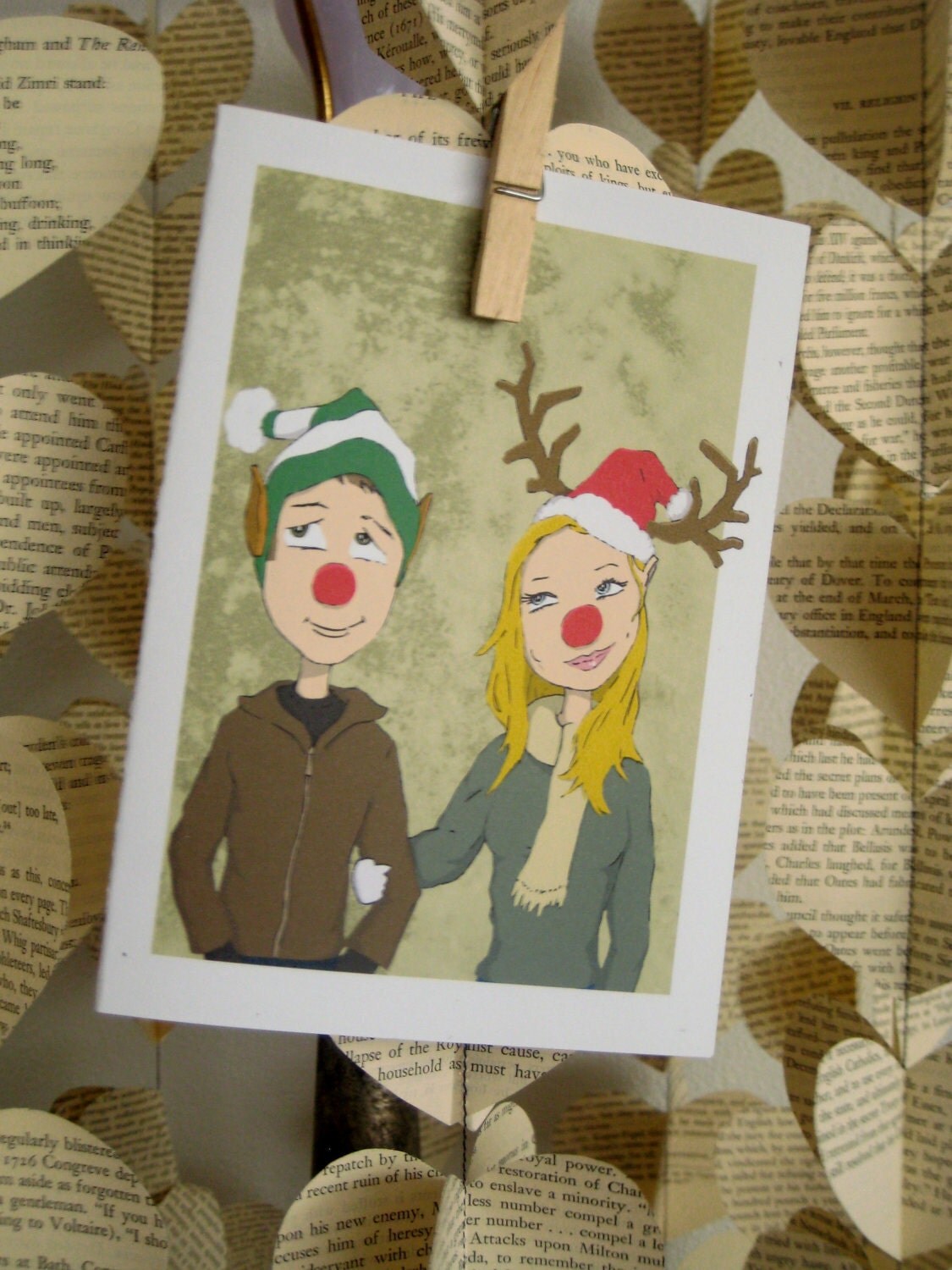 Thanks for reading. Are you thinking Christmas yet?